 We have prepared thorough instructions on how to sanitise your car exterior and interior.
Please remember that proper PPE (Personal Protective Equipment) must be worn before you can undertake the sanitisation process, i.e. full suit, gloves, mask, goggles. Especially for a vehicle that previously had contamination of a virus.
Car Sanitisation Process – How To…
As mentioned before, ensure you are wearing proper PPE before starting the car sanitisation process.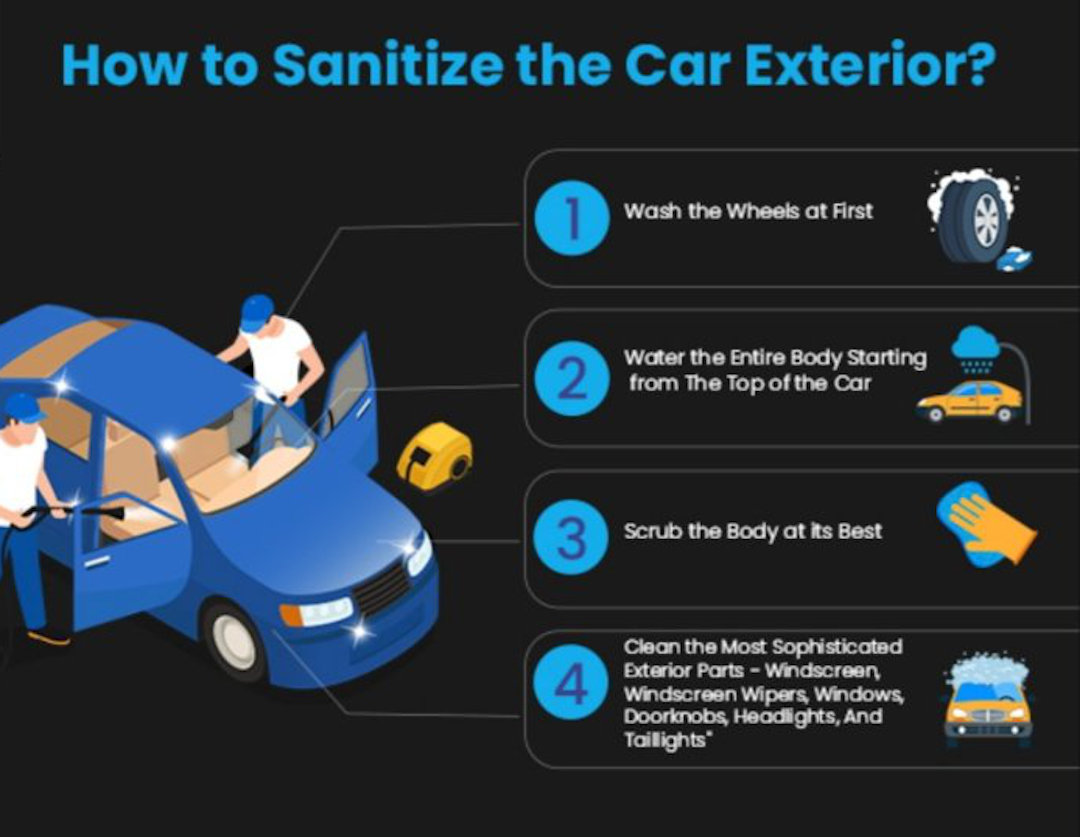 Parts of the exterior that should be disinfected
Take this sanitization very seriously after the car got a wash and dry, so no marring or marking of the cars occurs.
Disinfecting the door handles, the frame of doors, roof pillars, fuel filler cap, luggage compartment handle, top of the boot lid.
Parts of the interior that should be disinfected
For prevention of any virus:
Firstly, while opening the door, spray interior sanitiser for any airborne bacteria or viruses.
Then sanitize:
Steering wheel, gearstick, handbrake, door handles, radio and infotainment controls, stalks on the steering column (indicators and windscreen wipers, cruise control), elbow rests, seat position controls. Seatbelt holder and clips. Window buttons.
These principles are even more important for taxi drivers and other drivers who transport passengers.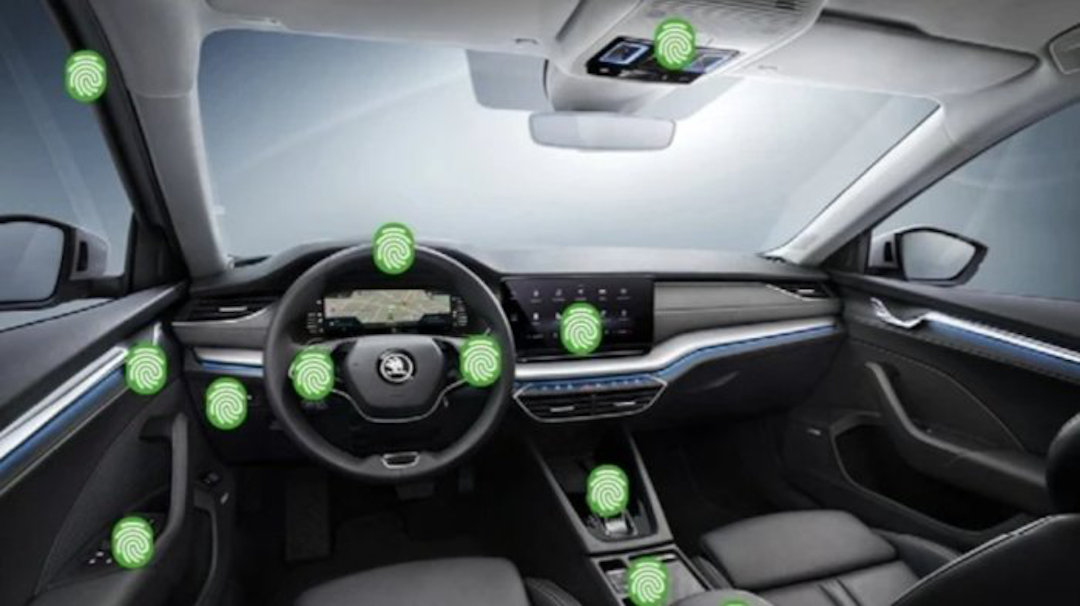 What should you use to disinfect the car?
Our BAC based terminal disinfectant is very effective against coronavirus and isopropyl alcohol won't do the main surfaces in your car any harm. In fact, it's what carmakers and their subcontractors use to disinfect parts. To increase your peace of mind, Consumer Reports says you can use alcohol to wipe down the seat upholstery and other soft surfaces in the car. But be careful not to soak them through.
Alcohol should not damage either leather or imitation leather upholstery, but excessively intensive cleaning with alcohol can discolour the material. So, don't scrub the seats and other leather surfaces too hard as this is not a cleaning method, it's sanitization only.
After a full treatment of sanitization, we can provide our interior sanitiser in 500ml or 1 ltr bottles to keep on top of it any time you think is needed.
And also, we can supply you 500ml or 1ltr of hand sanitizer or if you like a top up of your own bottle of hand sanitizer can also be provided.

Areas to clean in your car afterwards
Exterior door handles
The frame of door and roof
Inner door release
Window switches
Interior door handle
Door pocket
Seatbelts
Seatbelt clips
Seat adjust buttons
Steering wheel
Horn
Control stalks
Driver air vents
Dashboard
Power button
Gear shift
Multimedia screen
Central air vents
Heating controls
Glovebox
Log book
Central storage compartment
Cupholders
Rear-view mirror
Interior lights
Grab handle
Key
Head rests
Seat pockets
Gift Vouchers
Why not give someone special a gift voucher and let them choose their own service?
Service Booking
You can now book your chosen service online in advance. Just click on the button below.
Valeting
Mini Valet
Exterior Valet
Half Valet
Interior Valet
Full Valet
Detailing
Decontamination Wash
Mini Detail
Enhancement Detail
Paint Correction
Total Paint Correction
Extra Services
There are a number of extra services we provide. Most of the services are offered at €20 each. Click on the button below to view all services.
Odour & Virus Eliminator
This treatment will kill off 99.9% of bacteria and viruses and serves to permanently remove bad odours. 
Gift Vouchers
Why not give someone special a gift voucher and let them choose their own service?
Service Booking
You can now book your chosen service online in advance.